www.DogWalkingNow.co.uk/paul-scroggins
---
Dog Walker/ Sitter Directory - View Members Profile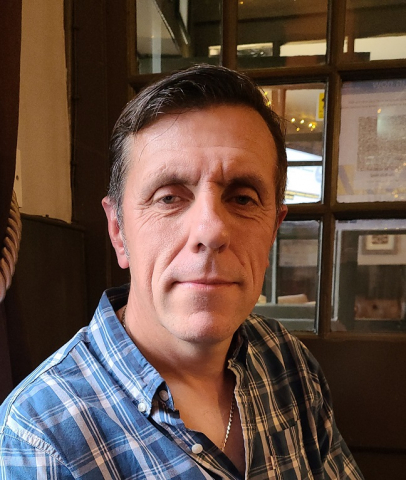 Paul Scroggins
Dog Walker,
---
Summary
Availability: Flexible
Rates: From £12.00 per hour. Di
References: Yes
Insurance: Yes
---
Services Offered
Dog Walking
- Walk owners dog(s) alone
- Walk dog(s) as a group
---
About Me/ Company
Hi, I am Paul, I love animals and have a number of years experience with a variety of dog breeds from owning pets all my life and now having my own business.

I have completed an accredited Pet Sitting and Dog Walking course. I also have full public liability insurance and a full UK drivers licence, proof of all certificates, and my drivers license will be provided on request.

I offer a professional dog walking service to help you take care of your family pets. I am flexible and happy to accommodate where I can. I provide a secure key holding service so that I can collect your pet for our walk and play time and to give them food and water, giving you peace of mind in knowing they and your home are well taken care of.
---
Previous Experience
I have over 20 years experience taking care of dogs who are rescues, pure breeds and mixed breeds and have been professionally walking them for 9 years.
I have experience walking dogs of all breeds, shapes, sizes and fitness levels.
---
Qualifications & Training
I hold a NARPS certified Dog Walking & Pet Sitting Course.
I hold a full UK Drivers licence.
I also have full public liability insurance.
Proof of all of the above are available on request.
---
Relevant Info
I love animals and understand how important it is for them to be looked after when you are not there, that is why I have an introductory meeting with all my clients and their pets, this way, you can meet me and ask questions so that you are comfortable for me to look after your precious pets, as well as giving me the opportunity to meet with you and go through what you would like me to do for you, you will be able to see how I interact with your pets and feel comfortable when you choose to work with me.
---
Other Services
The services I provide include but are not limited to the following:
Dog walking (1 on 1 or group walks)
Pop in visits to feed, water and socialize
Trips to Vet