View Job
---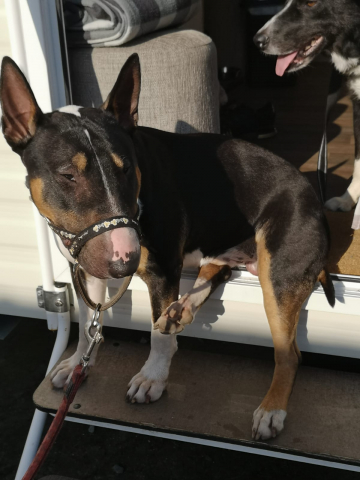 Dog Walker Wanted East Sussex
No. of Applicants:
0 - Be the FIRST TO APPLY!


Pay:

£ Negotiable


Applications Close:

31st December 2022
---
Job Specifics
Posted On:
20th September 2021


Location:

Hastings, East Sussex


Job Starts:

7/12/2020


Duration:

8/12/2020


Employer:

Hannah
---
About the Dog(s)
Dog(s) Name:
Opie


Breed:

Bull terrier


Size:

Medium/large


Temper:

Good but excitable
---
Requirements
Dog Walker
- Want dog(s) to be walked alone
---
Details:
I\'m looking for someone who has experience with bull breeds or strong body and will breeds! Opie is a good boy and loves other dogs and people but doesn\'t quite get greeting etiquette...the world is too exciting for him. I will be returning to work in December and am looking for someone who would be able to collect Opie without us being there and to drop him back home again. He is a lovely boy but is strong and boisterous and needs to learn some manners (am I selling him?) If you can help with the above please contact me.
---
Apply Now
You're not logged in!
Login above or register below to see full details of this Job
Register Now for Free
---