www.DogWalkingNow.co.uk/eastbourne-dog-walking
---
Dog Walker/ Sitter Directory - View Members Profile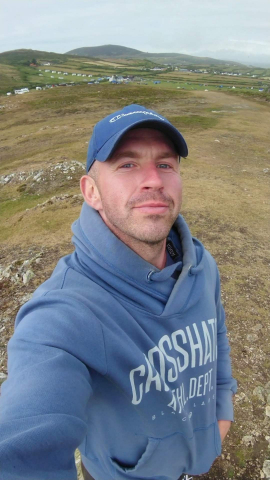 Eastbourne Dog Walking
Dog Walker, Dog Sitter, Dog Daycare
---
Summary
Availability: At Short Notice
Rates: Varies depending on number of
References: Yes
Insurance: Yes
---
Services Offered
Dog Walking
- Walk owners dog(s) alone
- Walk dog(s) as a group
Dog Sitting
- Overnight At Owners House
- Holiday Sitting At Owners House
Dog Daycare
---
About Me/ Company
Hello!

My name is Kevin and I currently provide dog walking/pet sitting services in the Blackley/Manchester area.

I have been a dog owner for as long as I can remember (2 of my current dogs are shown in my profile photo down on the beach). Growing up I was a kennel hand for several year and have kept all sizes of dogs from Shih Tzu's through to Great Dane's; so I'm experienced in handling all sizes and temperaments!

I have also bred dogs in the past so am knowledgeable in the requirements of puppies should you have a new addition to your family :-)

I am based in Blackley but am quite happy to travel to the surrounding villages; my chargeable rate is based upon distance from me to your home, £10/hr for local and £12-15/hr for further afield. I'm also happy to provide my services at irregular hours, should your requirements be as such. I am also able to offer dog sitting/holiday sitting at your home.

Currently dog walking clients held include 2 French Bulldogs, 1 British Bulldog and 1 Labrador Puppy.

I'm more than happy to answer any questions that you have for me, in fact I welcome calls; I know that when I leave my dogs with someone I have to be completely reassured that they are fit for the job.

Thanks for taking the time to read my profile. I look forward to hearing from you to see if I can help.

Kev :-)
---
Previous Experience
25 Years Experience keeping dogs of various breeds.

Successfully bred pedigree Shih Tzu's and Cavalier King Charles Spaniel's; both for friends and family and as show dogs.

Currently dog walking clients held include 2 French Bulldogs, 1 British Bulldog and 1 Labrador Puppy.

6 years experience as a Kennel hand in my early teens.