Our Clients...
Below are just a few happy clients who've used this site:
Stuart
www.DogWalkingNow.co.uk/stuart-12
---
Dog Walker/ Sitter Directory - View Members Profile
---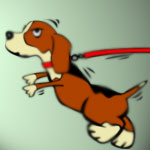 Dog Sitter, Dog Daycare
Availability: Flexible
Rates: £100 for one weeks board
References: Yes
---
Services Offered
Dog Sitting
- Overnight At Sitters House
- Overnight At Owners House
- Holiday Sitting At Sitters House
- Holiday Sitting At Owners House
Dog Daycare
---
Locations Covered
Wales
All of Cardiff
All of Mid Glamorgan
All of Powys
All of South Glamorgan
All of West Glamorgan
Specific Areas
We cover the majority of areas in South Wales.
All areas are considered
Please contact us to discuss.
.
---
About Me/ Company
My wife (Karen) and I are both boarders for Guide Dogs, we love all dogs and enjoy being with them.
Looking after your dog, won't be a problem.
Contact us you wont feel let down by our service.
We are different because we aren't just in it for the money. Dogs are part of the family.

We have a 7.5 year old golden Labrador called Yardley who enjoys making new friends.

She loves the cat from next door and she also kisses our neighbour's chickens too!
Yardley also licks our 2 rabbits clean too. They are often nose to nose.

Yardley gets on with all dogs.

we look forward to hearing from you.
---
Previous Experience
We have looked after Guide dogs, for their owners, for years now.
They have always gone back well groomed and well loved.
We have looked after our neighbour's cats and our other neighbour's dog.
Karen and I are definitely animal lovers and we can't wait to welcome your family member into our pack. Whether it is just for the day or for 1 or 2 weeks etc. This won't be a problem.

Just get in touch and we will look after your loved one whilst you are away. We can send you pictures and texts when you like, to let you know how your dog is getting on.
---
Qualifications & Training
We have been dog owners for over 7 years and looked after many dogs for friends and family. We have also looked after a lovely wee King Charles called Berty due to this website.
---
Relevant Info
We are both CRB checked due to the work I do at a University and the work that my wife does with disabled adults.
---
Other Services
We can come and get your dog and drop them back to you.
Trouble free service.
---
Our Stats...
In October we've had:
- 97 Jobs Added
- 882 Messages
- 44,511 Visitors
Success Story
"I have had the pleasure of house sitting a lovely tempered African bull mastiff through the sight, and have been asked to house sit for the owners again! I have also been asked to give walks to two lo..."
Special Offers
Check out our special offers for members...
Featured Profile

Online Pet Shop

Fido's Play days is Doggy Day Care in a fabulous rural location. Easy access to Dorking & Horsham. Miles of countryside walks, play paddock &