Our Clients...
Below are just a few happy clients who've used this site:
Rachels Pet Care Service
www.DogWalkingNow.co.uk/rachels-pet-care-service
---
Dog Walker/ Sitter Directory - View Members Profile
---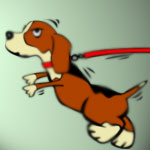 Web: www.rachelspetcareservices.co.uk
References: No
---
Our Stats...
In October we've had:
- 97 Jobs Added
- 882 Messages
- 44,511 Visitors
Success Story
"Thanks to Dog Walking now, I look after two more little doggies - Monty and Tiger. I walk them when the owner is travelling on business and sometimes they stay with me too! I love this job!..."
Special Offers
Check out our special offers for members...
Featured Profile

The Willows And Willow Cottage Near Alnwick Northumberland

Other Services

Enjoy England: 4 Star Gold. Award **** If your holiday is not complete without your pet, then you have come to the right place as both self cateri