Our Clients...
Below are just a few happy clients who've used this site:
James
www.DogWalkingNow.co.uk/james
---
Dog Walker/ Sitter Directory - View Members Profile
---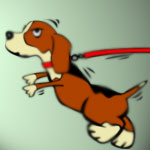 Dog Walker, Dog Sitter,
Availability: London sitting/walking
Rates: Negotiable
References: No
---
Services Offered
Dog Walking
- Walk owners dog(s) alone
Dog Sitting
- Overnight At Owners House
- Holiday Sitting At Owners House
---
Locations Covered
England
All of East Sussex
All of Essex
All of London (Central)
All of London (North East)
All of London (North)
All of London (South East)
All of London (South West)
All of London (West)
All of Surrey
---
About Me/ Company
Hi my name is James and I work in London.
I'm looking for a dog/s to sit and or walk, in and around London. I have grown up with dogs and worked at a kennels when I was younger. I have experience with both large breeds and bull breeds.

I believe having a sitter is preferable to kennels because your dogs aren't taken out of their normal environment so they are less stressed while you are away. In addition if you have more than 1 dog then they get to stay together, which some kennels can't accommodate.

Willing to travel for house/pet sitting so long as I am free so please don't hesitate to ask.
Many thanks for your time,
James
07739 310210 leave a message and I'll call you back
---
Success Story
"I have only been on this site for a few weeks but I am already getting lots of enquiries from dogs looking for a holiday home. Hopefully I will keep getting lots of interest...."
Special Offers
Check out our special offers for members...
Featured Profile

Online Pet Shop

Fido's Play days is Doggy Day Care in a fabulous rural location. Easy access to Dorking & Horsham. Miles of countryside walks, play paddock &