Our Clients...
Below are just a few happy clients who've used this site:
Farmers Daughter Brilliant With All Animals
www.DogWalkingNow.co.uk/farmers-daughter-brilliant-with-all-animals
---
Dog Walker/ Sitter Directory - View Members Profile
---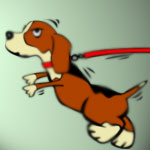 Dog Walker,
Availability: Varied to each job
Rates: flexible
References: No
---
Services Offered
Dog Walking
- Walk owners dog(s) alone
- Walk dog(s) as a group
---
Locations Covered
England
London (Central)
- Bayswater
- Borough
- Central London (West)
- City of London
- Covent Garden
- Holborn
- Holland Park
- Hyde Park
- Knightsbridge
- Marylebone
- Mayfair
- Paddington
- South Bank
- South Kensington
- St James
- Tower Hill
- Waterloo
- Westminster
London (South West)
- Earls Court
- Richmond (London)
London (West)
- Acton
- Bedford Park
- Chiswick
- Denham
- Ealing
- Edgware
- Fulham
- Greenford
- Gunnersbury
- Hammersmith
- Hanwell
- Hanworth
- Harefield
- Harlesden
- Harlington
- Hayes
- Heathrow
- Hounslow
- Ickenham
- Isleworth
- Kensington
- Kenton
- Maida Vale
- Neasdon
- North Kensington
- Northolt
- Northwood
- Notting Hill
- Pinner
- Queens Park
- Ravenscourt Park
- Ruislip
- Shepherds Bush
- Southall
- Stanmore
- Stockley Park
- Turnham Green
- Uxbridge
- Wealdstone
- Wembley
- West Drayton
- West Ealing
- West Kensington
- White City
- Yeading
---
About Me/ Company
I am a very friendly trainee nurse who due to shift patterns is unable to have my own dog. I love all types of animals and have recently moved to London from the countryside. I went to an Agricultural College on leaving school after 6th form and trained on a stud farm for a year, toyed v hard with the idea of becoming a vet before going in to medicine.
---
Previous Experience
I grew up on an animal farm around many different types of dogs large and small. We have always had a minimum of about 4 dogs, Irish Wolf hounds, Setters, Boarder terriers, Grey Hounds, Jack Russels to name but a few on the farm (pedigree and rescue animals).
I have walked my friends dogs at my previous university and taken care of elderly peoples dogs in our village before moving to London to study.
I am very responsible and aware of the different temperaments different breeds can carry with them.
I would never risk putting anyone in a harmful situation where any animal under my control is involved.
Having been with animals for so long I am also very aware if a dog is in distress, not well, or showing unusual signs.
---
Qualifications & Training
Trained horses on a stud farm for a year whilst looking after 6 dogs, understand importance of long walks and proper excercise for each individual dog.
---
Relevant Info
Happy to look after other animals as well, not so keen on reptiles however.
---
Success Story
"We have been successful in securing a job with a customer through dog walking. We now look after a lovely french bulldog pup called Gus one day a week...."
Special Offers
Check out our special offers for members...
Featured Profile

My Furry Family Pet Sitting And Dog Walking

Other Services

My Furry Family is professional dog walking and pet sitting company serving Nottingham and the surrounding suburbs.