Our Clients...
Below are just a few happy clients who've used this site:
Ewk9 Services
www.DogWalkingNow.co.uk/ewk9-services
---
Dog Walker/ Sitter Directory - View Members Profile
---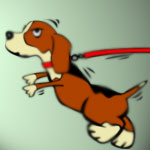 Dog Walker, Dog Sitter, Dog Daycare
References: Yes
---
Services Offered
Dog Walking
- Walk owners dog(s) alone
- Walk dog(s) as a group
Dog Sitting
- Overnight At Sitters House
- Overnight At Owners House
- Holiday Sitting At Owners House
Dog Daycare
---
Locations Covered
Wales
All of Gwynedd
All of Isle of Anglesey
Specific Areas
Conwy, Gwynedd and Anglesey. Will consider other areas including parts of Cheshire.
---
About Me/ Company
Quality Care and Training

- Dog Walking
- Dog Sitting - Day Care
- Overnight Care

- Dog Psychology - Nervousness
- Aggression

- Dog Obedience - Basic
- Behavioral
- Problematic

- Specialist Search Dog Training - Cadaver Detection
- Water Rescue
- Urban Disaster
---
Previous Experience
5 Years with specialist search and recue team. 2 and a half years as a kennel manager looking after up to 20 boarders, 15 stray or abandoned dogs and 10 working dogs.
To date I have experience dog sitting 23 dogs.
---
Qualifications & Training
A Qualified Dog Psychologist and 5 years experience training and handling Specialist Search Dogs
---
Success Story
"Bonnie is a 13 year old greyhound that has come to stay with us for 8 nights. She came for a day about a month ago to ensure that she would be happy with her surroundings, my kids and our cat. Last ni..."
Special Offers
Check out our special offers for members...
Featured Profile

My Furry Family Pet Sitting And Dog Walking

Other Services

My Furry Family is professional dog walking and pet sitting company serving Nottingham and the surrounding suburbs.