Profile Search
Enter all or part of a Walkers/ Sitters Profile Name.
Our Clients...
Below are just a few happy clients who've used this site:
Dog Walkers, Sitters & Daycare in Guiseley
UK >> England >> West Yorkshire >> Guiseley
You're not logged in!
Login or register on the right to contact our Members, or post a job above and we'll get members to contact you - it's free and takes 30 seconds!
To widen your search click the links above to go back.
If you're a Dog Walker/Sitter register on the right to appear on these pages.
Page

2

of

2
---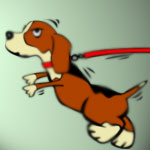 Dog Walker, Dog Sitter, Dog Daycare,
HI MY NAME IS TREVOR ALTHOUGH I AM NEW TO DOG WALKING AS A PROFESSION. I HAVE 40 YEARS OF CARING AND LOOKING AFTER DOGS. PLEASE CONTACT ME ON TEL 07505965841
---
Dog Walker, Dog Sitter,
Hi my name is Tammy I own 3 dogs of my own and 2 cockatiels. I have owned dogs for many years and I used to show Lurchers some years ago. I live in Barnsley but I have a 4x4 and I am more than willin
---
Dog Walker, Dog Sitter, Dog Daycare,
I am based in Nuneaton, Warwickshire, but I travel all over the UK. I am a reliable, organised, energetic, trustworthy mature lady who has taken early retirement. My family call me the 'dog whisperer
---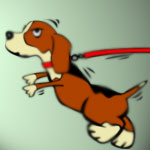 Dog Walker, Dog Sitter, Dog Daycare,
Hi, my name is Kate Sumner and as far as I can remember I have always loved animals as well as loving dogs. I have been involved with welfare and rescue groups for abused bull terriers and other bull
---
Dog Walker, Dog Sitter,
My name is Josephine Smith, I have had dogs and cats all my life and have experience handling dogs of all ages and sizes. I understand that every dog is different and they all have different needs.
---
Our Stats...
In October we've had:
- 97 Jobs Added
- 882 Messages
- 44,511 Visitors
Success Story
"Met up with another new client yesterday which found me through this wonderful website!! I am now looking forward to offering doggy daycare to Esther, a whippet cross. Thank you so much dog walking..."
Special Offers
Check out our special offers for members...
Featured Profile

British College Of Canine Studies

Other Services

Gain the competitive edge over your local rivals from just £99 with one of our tailored canine courses