Profile Search
Enter all or part of a Walkers/ Sitters Profile Name.
Our Clients...
Below are just a few happy clients who've used this site:
Dog Walkers, Sitters & Daycare in Gatley
UK >> England >> Manchester (Greater) >> Gatley
You're not logged in!
Login or register on the right to contact our Members, or post a job above and we'll get members to contact you - it's free and takes 30 seconds!
To widen your search click the links above to go back.
If you're a Dog Walker/Sitter register on the right to appear on these pages.
Page

2

of

2
---
Dog Walker, Dog Sitter, Dog Daycare,
I'm a dog owner myself having owned Boxers, GSD's, a Belgian Malinois & now a 3yr old Jack Russell & 12 month Golden Lab. So, experienced in handling varying breeds. I'm currently studying f
---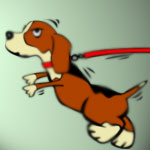 Dog Walker, Dog Sitter, Dog Daycare,
A hugely mixed background in Health and Arts and Education eg TEFL (TRINITY) ESOL Cambridge Level 5 BA (Hons) Health Studies, Project and Programme Manager Arts Promoting Health But love the countr
---
Dog Walker, Dog Sitter, Dog Daycare,
I am based in Nuneaton, Warwickshire, but I travel all over the UK. I am a reliable, organised, energetic, trustworthy mature lady who has taken early retirement. My family call me the 'dog whisperer
---
Dog Walker, Dog Sitter, Dog Daycare,
From growing up around dogs and on taking in my current dog Scooby, i understand what an important member of the family your dog is. When you can't be there for them you need to know that you can l
---
Dog Walker, Dog Sitter,
Hi my business is called love your pets. I provide dog walking and sitting service, I have 7 dog of my own which of 3 are working dog that where trained by my self I live on a farm I have been providi
---
Our Stats...
In October we've had:
- 97 Jobs Added
- 882 Messages
- 44,511 Visitors
Success Story
""I would just like to thank Dog Walking Now for my new customers. After less than 4 weeks of being on this site I have received two new customers and may it continue. As a walker and pet sitt..."
Special Offers
Check out our special offers for members...
Featured Profile

Online Pet Shop

Dog walking, day care, boarding. Great new dog products coming soon with Wonder Waggies!