Our Clients...
Below are just a few happy clients who've used this site:
Caroline's Cuties
www.DogWalkingNow.co.uk/caroline-s-cuties-1
---
Dog Walker/ Sitter Directory - View Members Profile
---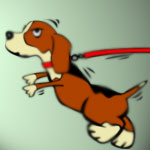 Dog Daycare
Availability: 2 spaces available
Rates: 15 per day includes feeding an
References: Yes
---
Services Offered
Dog Daycare
---
Locations Covered
England
All of Berkshire
Specific Areas
Binfield,All Bracknell Areas,Ascot,Sunningdale
---
About Me/ Company
My name is Caroline and I am a mother of three who are all school age, I have a good sized house with a 200ft garden,ideal for doggy fun! we are a pet loving family and have a dog of our own called Candy a miniture schnauzer who loves day time company, I only ever have 3 dogs in day care at once 1 of them being my own, they then all get lots of attention. My price includes your dog being walked once a day, and all meals,visits to the vet can be arranged and visits to the doggy parlour is also available.
---
Previous Experience
Daycare of other dogs.
---
Qualifications & Training
Being a dog owner, worked as a Manager for a well know pet insurance company so is very familiar with doggy illnesses.
---
Success Story
"Thanks to DWN i have just had a brilliant job looking after Cocoa a very lively but well behaved Chocolate Labrador aged 17 months. He was my first job for DWN and i hope i get lots more! Really enjoy..."
Special Offers
Check out our special offers for members...
Featured Profile

My Furry Family Pet Sitting And Dog Walking

Other Services

My Furry Family is professional dog walking and pet sitting company serving Nottingham and the surrounding suburbs.