Our Clients...
Below are just a few happy clients who've used this site:
Caroline's Cuties
www.DogWalkingNow.co.uk/caroline-s-cuties-1
---
Dog Walker/ Sitter Directory - View Members Profile
---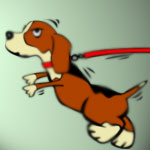 Dog Daycare
Availability: 2 spaces available
Rates: 15 per day includes feeding an
References: Yes
---
Services Offered
Dog Daycare
---
Locations Covered
England
All of Berkshire
Specific Areas
Binfield,All Bracknell Areas,Ascot,Sunningdale
---
About Me/ Company
My name is Caroline and I am a mother of three who are all school age, I have a good sized house with a 200ft garden,ideal for doggy fun! we are a pet loving family and have a dog of our own called Candy a miniture schnauzer who loves day time company, I only ever have 3 dogs in day care at once 1 of them being my own, they then all get lots of attention. My price includes your dog being walked once a day, and all meals,visits to the vet can be arranged and visits to the doggy parlour is also available.
---
Previous Experience
Daycare of other dogs.
---
Qualifications & Training
Being a dog owner, worked as a Manager for a well know pet insurance company so is very familiar with doggy illnesses.
---
Our Stats...
In October we've had:
- 97 Jobs Added
- 882 Messages
- 44,511 Visitors
Success Story
"Hello We have a new addition to our dog family for walking, a vizsla called Vinne, the owners found us via Dogwalkingnow on a Google search. He has thoroughly enjoyed every walk with us so far this..."
Special Offers
Check out our special offers for members...
Featured Profile

Online Pet Shop

Alfie & Molly's Dog Bakery has a great range of wholesome homemade dog treats that are so delicious and nutritious that your dog will love them.