Our Clients...
Below are just a few happy clients who've used this site:
Wonderful Walkies
www.DogWalkingNow.co.uk/wonderful-walkies
---
Dog Walker/ Sitter Directory - View Members Profile
---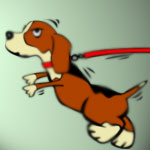 Dog Walker, Dog Sitter,
Availability: Weekends , Wednesdays and Thursdays all day,
Rates: 10.00 per hour
Web: www.scott.littleorchard@blueyonder.co.uk
References: No
---
Services Offered
Dog Walking
- Walk owners dog(s) alone
- Walk dog(s) as a group
Dog Sitting
- Overnight At Sitters House
- Holiday Sitting At Sitters House
---
Locations Covered
England
All of London (South East)
All of Surrey
Specific Areas
I can cover Croydon, Coulsdon, Purley, Old Coulsdon, Caterham, Redhill, Bletchingley, Smallfield, Warlingham, Sanderstead, Selsdon.
---
About Me/ Company
I am a dog owner myself and have experience of lots of different breeds of dog.

I am CRB checked.
---
Previous Experience
I have always had dogs and have currently a very chilled out Labrador and a small cross breed so have good experience of dogs.
---
Our Stats...
In October we've had:
- 97 Jobs Added
- 882 Messages
- 44,511 Visitors
Success Story
"Thank you, Dog Walking Now! I have a fantastic job lined up and soon to be taking care of Sadie, Drew, Max & Molly...four wonderful characters all under one roof!! :D..."
Special Offers
Check out our special offers for members...
Featured Profile

Online Pet Shop

Dog walking, day care, boarding. Great new dog products coming soon with Wonder Waggies!