Our Clients...
Below are just a few happy clients who've used this site:
Thornton's Pet Services
www.DogWalkingNow.co.uk/thornton-s-pet-services-1
---
Dog Walker/ Sitter Directory - View Members Profile
---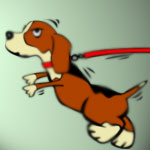 Dog Walker, Dog Sitter, Dog Daycare
Availability: Any
Rates: £10 per hour
References: Yes
---
Services Offered
Dog Walking
- Walk owners dog(s) alone
- Walk dog(s) as a group
Dog Sitting
- Overnight At Owners House
- Holiday Sitting At Owners House
Dog Daycare
---
Locations Covered
England
All of London (Central)
All of London (North East)
All of London (North)
All of London (South East)
All of London (South West)
All of London (West)
---
About Me/ Company
I am 31 years old.


I offer dog walking, (individually or in groups however I would not walk more than four dogs at a time unless the dogs knew each other).

I also offer pet sitting at the owners property from one hour to overnight or longer.

I charge £10 per hour. For owners with more than one dog the charge will remain £10 as I charge by the hour not by the dog.
---
Previous Experience
My work experience and voluntary work includes:
Five weeks voluntary work in Kefalonia, Greece with sea turtles 2010
A weeks voluntary work with reindeer in Aviemore 2010
A four day course at Howletts and Port Lympne Wild Animal Park 2010
A weeks work experience at the Monkey Sanctuary Cornwall 2011
Voluntary work at OneKind Animal Protection Charity 2011
Voluntary work at Cat's Protection Charity Shop 2011

I have experience of dogs, cats, small animals and considerable experience of rabbits. I have experience of ferrets, rats, and reptiles. I am happy to pet sit, however I am not willing to feed live animals to pets.
---
Qualifications & Training
Barony College, Dumfries

HND Animal Care 2010 - 2011 Grade A

HNC Animal Care 2009 - 2010 Grade A

I completed an HND in Animal Care last year achieving Grade A's for both years. Subjects studied included Dog Training, Animal Behaviour, Animal Welfare, First Aid, Animals in Society, Nutrition and Health and Disease among others. Practical work included dog training and walking, wildlife hospital and small animal handling.
---
Relevant Info
I can provide references.
---
Other Services
I will carry a first aid kit with me on walks and when sitting.

I will ask for any relevant requirements of the animal and emergency details including vet's phone number.
---
Our Stats...
In October we've had:
- 97 Jobs Added
- 882 Messages
- 44,511 Visitors
Success Story
"I'm touching wood when I say that at the moment Oscar has few health problems. He is just a crazy 5yr old boxer who thinks he is still a puppy, but he does spend quite a lot of time on his own at ..."
Special Offers
Check out our special offers for members...
Featured Profile

Retallack Resort And Spa Cornwall

Other Services

At Retallack Resort and Spa we offer the most amazing holidays with your dogs. Enjoy 5 Star luxury self catering dog friendly cottages in Cornwall set