Our Clients...
Below are just a few happy clients who've used this site:
Sammy's Care
www.DogWalkingNow.co.uk/sammy-s-care
---
Dog Walker/ Sitter Directory - View Members Profile
---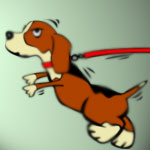 Dog Walker, Dog Sitter, Dog Daycare
Availability: as and when requierd
Rates: £7.00phr
References: No
---
Services Offered
Dog Walking
- Walk owners dog(s) alone
- Walk dog(s) as a group
Dog Sitting
- Overnight At Owners House
- Holiday Sitting At Owners House
Dog Daycare
---
Locations Covered
England
London (South East)
- Upper Norwood
All of London (South West)
All of Surrey
---
About Me/ Company
I am 19 years old my birthday 13/06/1992.


I have worked caring for the elderly for the last 2 years.
Im helpful reliable and friendly.

I have my own car and full clean driving licence.
I love animals. Iv grown up with my own dogs which are 13 years old now.
I will walk dogs alone or in a group at your own pets preference , take them to different locations for a good walk.
---
Previous Experience
I have my own pets.

I have walked other people dogs.


Im reliable and caring and always whiling to help.
---
Other Services
I am happy to carry out , baby sitting , cleaning tasks if needed.


I have worked as a home carer for people over the age of 18 + years old.
providing them with personal care , preparing meals , cleaning , medication support , animal care .
---
Success Story
"I have only been on this site a few months and have already received a lot of interest and confirmed bookings! I love the job I do and am very happy to recommend Dog Walking Now to all!..."
Special Offers
Check out our special offers for members...
Featured Profile

Online Pet Shop

Fido's Play days is Doggy Day Care in a fabulous rural location. Easy access to Dorking & Horsham. Miles of countryside walks, play paddock &