Our Clients...
Below are just a few happy clients who've used this site:
Roane Bensch-Duff
www.DogWalkingNow.co.uk/roane-bensch-duff-1
---
Dog Walker/ Sitter Directory - View Members Profile
---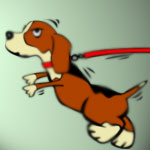 Dog Walker, Dog Sitter, Dog Daycare
Rates: from £10 per hour (longe
Web: www.tristan8isolde@yahoo.co.uk
References: Yes
---
Services Offered
Dog Walking
- Walk owners dog(s) alone
Dog Sitting
- Overnight At Sitters House
- Overnight At Owners House
- Holiday Sitting At Sitters House
- Holiday Sitting At Owners House
Dog Daycare
---
Locations Covered
England
London (South West)
- Cheam
- Kingston upon Thames
- Morden
- Motspur Park
- New Malden
- Surbiton
- Sutton
- Teddington
- Tolworth
- Wimbledon
- Wimbledon Common
- Worcester Park
Surrey
- Epsom
- Thames Ditton
---
About Me/ Company
I specialize in tailoring walks and creating activities and games for the individual dog, according to breed, age and personality. I am passionate about animals - particularly dogs - and have been all my life, having been involved throughout my child- and early adulthood initially through my mother, who breeds Irish setters and my Grandmother who kept Schnauzers. During the past ten years I have assisted in training and rehoming dogs in Spain and have adopted dogs myself. My last dear old 'hairy' friend, a labrador, died recently and the house is eerily quiet without her. Animals and particularly dogs, are a major part of my life and I look forward to continuing walking and caring for your dog.
I am CRB checked and have been working part-time as a teacher since 1994. I am a 55 year old woman artist specializing in creating specifically adapted activities for children with intellectual and physical difficulties, and have been part of a Pre-school team since 2004. Though I shouldn't say this - children and dogs have a remarkable amount in common!!
I am professional and experienced in handling dogs, love creating stimulating activities tailored to the specific dog's needs and thoroughly enjoy walking. I would be delighted to help you and your dog with this.
---
Previous Experience
Many, many years experience - no formal animal qualifications, but can provide references from two dog owners whose dogs I have cared for.
---
Success Story
"I am pleased to say I have another Fantastic new client, to go with the staffi-x puppy and his wonderful owner, I look after. Thanks to DOG WALKING NOW, I am now flexibly working with the lovely owne..."
Special Offers
Check out our special offers for members...
Featured Profile

My Furry Family Pet Sitting And Dog Walking

Other Services

My Furry Family is professional dog walking and pet sitting company serving Nottingham and the surrounding suburbs.