Our Clients...
Below are just a few happy clients who've used this site:
Phienix
www.DogWalkingNow.co.uk/phienix
---
Dog Walker/ Sitter Directory - View Members Profile
---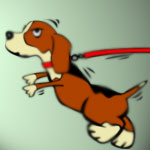 Dog Walker, Dog Sitter, Dog Daycare
Availability: Flexible
Rates: Vary
References: Yes
---
Services Offered
Dog Walking
- Walk owners dog(s) alone
- Walk dog(s) as a group
Dog Sitting
- Overnight At Sitters House
- Overnight At Owners House
- Holiday Sitting At Sitters House
- Holiday Sitting At Owners House
Dog Daycare
---
About Me/ Company
Based in warwick, warwickshire and covering surounding areas.

I'm a very active and down to earth female, full driving licence, flexible on availability and Extreamly experienced with working and show dogs as well as family pets. Very considerate, Well educated and reliable and very sociable towards people and dogs, and seem to have a natural ability to see things through "animal eyes". Experienced in dealing with canine and equine behaviour issues, and helping If there is a comunication problem between owner and animal. I will however always put animals first, regardless of the situation, after all, then are the dependent ones. Happy to dog walk, pet sit and help with training requirements, at yours or mine! Holiday cover no problem, and happy to take dogs for training holidays. More advanced training Will require a certain amount of time with me as donds need to be established.
---
Previous Experience
I have owned, trained and worked protection, service, police, army and shutzhund dogs for years. I have my own specialist breeding and training program for my own belgian mallinois, and enjoy agility with them when time allows.
We also show Chinese crested as a family
I have pleanty of land, Ride to a high level and love to be outdoors! If you have an active dog needing a space to let of steam the opertunities are endless!
---
Qualifications & Training
Please ask
---
Relevant Info
Huge list of refs and achievements ( for both me and my dogs) available on request.
---
Other Services
Obedience training
Personal protection training
Guard Dog training
Security handler training
Problem solving, including aggressive or dominant dogs, and nervous anxious dogs
Swimming training/ water rescue
---
Our Stats...
In October we've had:
- 97 Jobs Added
- 882 Messages
- 44,511 Visitors
Success Story
"Thank you very much, DWN!!!! You offer so many opportunities to develop my skills in dog training! I have found customers in my area just in a few days after joining the website!! Thank you so much!..."
Special Offers
Check out our special offers for members...
Featured Profile

Other Services

County Pet Services is a family run business. Established in 1998. We are fully insured and can provide references from our many happy customers.