Our Clients...
Below are just a few happy clients who've used this site:
Petwatch Huddersfield
www.DogWalkingNow.co.uk/petwatch-huddersfield
---
Dog Walker/ Sitter Directory - View Members Profile
---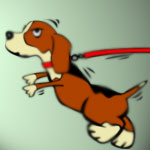 Dog Walker, Dog Daycare
Availability: 7 days a week
Rates: Dog Boarding £15.00 per
Web: www.petwatch-animalcarehuddersfield.co.uk
References: Yes
---
Services Offered
Dog Walking
- Walk owners dog(s) alone
- Walk dog(s) as a group
Dog Daycare
---
Locations Covered
England
All of West Yorkshire
---
About Me/ Company
Hi my name is Callum. I'm 22years old and I've always wanted to work with animals.
Petwatch is a famliy run business which provides a wide range of animal care services for West Yorkshire pet owners in and around the Huddersfield areas. We offer home boarding for dogs, small animal boarding and dog walking. We are members of the National Association of Registered Petsitters, with full insurance and are licensed by Kirklees Metopolitan Council; to board upto 2 dogs from the same household.
---
Previous Experience
At petwatch we have grown up with animals all our lives and now have pets of our own.
I gained over 6 years experience working at a local rare breeds farm caring for reptiles, exotic animals and birds. This experience has given me an in depth knowledge of different animals.
I have gained lots of additional experience running petwatch for the passed 3 years
---
Qualifications & Training
I have the following qualifications

BTEC First Diploma in animal care.

Higher Diploma Level 3 in animals care and behaviour.

Higher Diploma Level 4 in animal zoology and animal science.
---
Relevant Info
Here at Petwatch we offer a high standed of care, set in rural surroundings in the huddersfield area. We have a peaceful quiet environment for your pets to stay, where they will recive plenty of T.L.C
---
Other Services
Our Services Include;-

Dog Boarding.

Small Animal Boarding.

Bird Care & Boarding.

Retile Care & Boarding.

Dog Care & Home Visits.

Dog Day Care.

Puppy Care & Home Visits.

Cat & Small Animal Home Visits.

Kitten Care & Home Visits.
---
Our Stats...
In October we've had:
- 97 Jobs Added
- 882 Messages
- 44,511 Visitors
Success Story
"Met up with another new client yesterday which found me through this wonderful website!! I am now looking forward to offering doggy daycare to Esther, a whippet cross. Thank you so much dog walking..."
Special Offers
Check out our special offers for members...
Featured Profile

Website Design

20% Off Website Design - Just quote 'Dog Walking Now' when ordering to receive your discount.