Our Clients...
Below are just a few happy clients who've used this site:
Pet-Ness
www.DogWalkingNow.co.uk/pet-ness
---
Dog Walker/ Sitter Directory - View Members Profile
---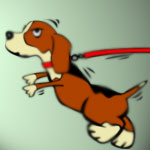 Dog Walker, Dog Sitter, Dog Daycare
Availability: available now
Rates: negotiable
Web: www.pet-ness@tiscali.co.uk
References: Yes
---
Services Offered
Dog Walking
- Walk owners dog(s) alone
- Walk dog(s) as a group
Dog Sitting
- Overnight At Sitters House
- Holiday Sitting At Sitters House
Dog Daycare
---
Locations Covered
England
Cheshire
- Chester
- Ellesmere Port
- Neston
Merseyside
- Heswall
Wales
Clwyd
- Buckley
- Deeside
- Flint
---
About Me/ Company
Established 2010 to provide dog walking/cat/pet sitting Cheshire CH64 and surrounding areas.Work with associates so we can cover holidays/absences etc. We are experienced dog/pet owners Insured and CRB checked.
---
Previous Experience
Owner of dogs, cats, hamsters guinea pig from young age.
---
Relevant Info
We do this because we love the animals so we charge a resonable rate dependent on time and travel.
---
Other Services
can wash and brush dogs, provide dog training in a firm but kind manner.
---
Our Stats...
In October we've had:
- 97 Jobs Added
- 882 Messages
- 44,511 Visitors
Success Story
"Hi my name is Linda, from Stansted Dogs, just to say I am walking very nice dog Kofe that came to me through this site. Kofe has very good owners but they knew he needed to get out more as they are i..."
Special Offers
Check out our special offers for members...
Featured Profile

Retallack Resort And Spa Cornwall

Other Services

At Retallack Resort and Spa we offer the most amazing holidays with your dogs. Enjoy 5 Star luxury self catering dog friendly cottages in Cornwall set