Our Clients...
Below are just a few happy clients who've used this site:
Paul Ousby
www.DogWalkingNow.co.uk/paul-ousby
---
Dog Walker/ Sitter Directory - View Members Profile
---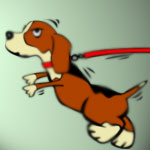 Dog Walker, Dog Sitter, Dog Daycare
Availability: All year round
Rates: Negotiable
Web: www.Pauls Dog and House Sitting Service
References: Yes
---
Services Offered
Dog Walking
- Walk owners dog(s) alone
Dog Sitting
- Overnight At Sitters House
- Overnight At Owners House
- Holiday Sitting At Owners House
Dog Daycare
---
About Me/ Company
Well i am fairly new to this type of work i have looked after my brothers
dogs all 3 of them walking them and feeding them 24/7 for 2 weeks twice now last year 2010 7 this year i am currently in devon just finishing 2 weeks in devon at my older brothers i have enjoyed every minute of it i also had the pleasure of looking after my neices childrens
audrey the tortoise which she is only 3 years old.
---
Previous Experience
I think i have enough experienc to be trusted within this type of work when im doing the job i never draw attension to anyone i pride myself on doing the job properly.
---
Qualifications & Training
I have no relevant qualifications i am very independant i am a good gardener, i love am very house proud.
---
Success Story
"I have just landed my first job from this site, looking after ''Fifi'' the King Charles for a week whilst the owner is on holiday and i have a grey hound called Millie coming for day c..."
Special Offers
Check out our special offers for members...
Featured Profile

Website Design

20% Off Website Design - Just quote 'Dog Walking Now' when ordering to receive your discount.