Our Clients...
Below are just a few happy clients who've used this site:
Paul Ousby
www.DogWalkingNow.co.uk/paul-ousby
---
Dog Walker/ Sitter Directory - View Members Profile
---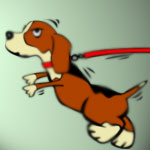 Dog Walker, Dog Sitter, Dog Daycare
Availability: All year round
Rates: Negotiable
Web: www.Pauls Dog and House Sitting Service
References: Yes
---
Services Offered
Dog Walking
- Walk owners dog(s) alone
Dog Sitting
- Overnight At Sitters House
- Overnight At Owners House
- Holiday Sitting At Owners House
Dog Daycare
---
About Me/ Company
Well i am fairly new to this type of work i have looked after my brothers
dogs all 3 of them walking them and feeding them 24/7 for 2 weeks twice now last year 2010 7 this year i am currently in devon just finishing 2 weeks in devon at my older brothers i have enjoyed every minute of it i also had the pleasure of looking after my neices childrens
audrey the tortoise which she is only 3 years old.
---
Previous Experience
I think i have enough experienc to be trusted within this type of work when im doing the job i never draw attension to anyone i pride myself on doing the job properly.
---
Qualifications & Training
I have no relevant qualifications i am very independant i am a good gardener, i love am very house proud.
---
Our Stats...
In October we've had:
- 97 Jobs Added
- 882 Messages
- 44,511 Visitors
Success Story
" I have had 3 lovely whippets to dog walk regular and 1st july to 11july2012 i looked after them in the owners home while they were on holiday, it was an absolute pleasure and the owners were very pl..."
Special Offers
Check out our special offers for members...
Featured Profile

Online Pet Shop

Dog walking, day care, boarding. Great new dog products coming soon with Wonder Waggies!