Our Clients...
Below are just a few happy clients who've used this site:
Natalie Gray
www.DogWalkingNow.co.uk/natalie-gray
---
Dog Walker/ Sitter Directory - View Members Profile
---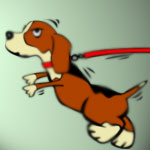 Dog Walker, Dog Sitter, Dog Daycare
References: No
---
Services Offered
Dog Walking
Dog Sitting
- Overnight At Sitters House
- Holiday Sitting At Sitters House
- Holiday Sitting At Owners House
Dog Daycare
---
Locations Covered
England
All of London (Central)
All of London (North East)
All of London (North)
All of London (South East)
All of London (South West)
All of London (West)
Specific Areas
London
---
About Me/ Company
Hi!
My name is Natalie Gray I am 21 years old and a recent graduate from the performing arts school Italia Conti. I am a massive dog person, my parents even use to joke that i prefer dogs to humans! I have looked after my parents dog for the last 7 years and have decided to start dog walking and sitting because I love dogs and being an active person myself love walking.
---
Our Stats...
In October we've had:
- 97 Jobs Added
- 882 Messages
- 44,511 Visitors
Success Story
"Great news,we have had three enquiries so far,one has put us on a shortlist and another has led to a trial walk starting this week!A good start to our advertising through Dog walking now...."
Special Offers
Check out our special offers for members...
Featured Profile

Other Services

County Pet Services is a family run business. Established in 1998. We are fully insured and can provide references from our many happy customers.