Our Clients...
Below are just a few happy clients who've used this site:
Michelle
www.DogWalkingNow.co.uk/michelle-117
---
Dog Walker/ Sitter Directory - View Members Profile
---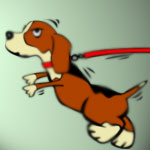 Dog Walker, Dog Sitter, Dog Daycare
Availability: flexible
Rates: 8-10 per hour
References: Yes
---
Services Offered
Dog Walking
Dog Sitting
Dog Daycare
---
Locations Covered
England
All of Kent
All of London (South East)
Specific Areas
Blackheath
Greenwich
Bexleyheath
Welling
Sidcup
Eltham
Blackfen
---
About Me/ Company
Hello my name is Michelle, i am a pet onwer and animal lover, who has set this business up to provide a good, reliable affordable service, so your lovable dog can enjoy its daily exercise.

I am flexible and reliable and aim to provide you with your pets needs.

Please feel free to contact me for further information.

Fully insured
---
Success Story
"Got a call yesterday morning regarding dog sitting a puppy, 7 months. The puppy stayed all day...."
Special Offers
Check out our special offers for members...
Featured Profile

Website Design

20% Off Website Design - Just quote 'Dog Walking Now' when ordering to receive your discount.