Our Clients...
Below are just a few happy clients who've used this site:
Marcelo
www.DogWalkingNow.co.uk/marcelo-3
---
Dog Walker/ Sitter Directory - View Members Profile
---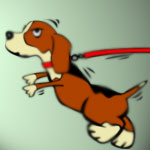 Dog Walker, Dog Sitter, Dog Daycare
References: Yes
---
Services Offered
Dog Walking
- Walk owners dog(s) alone
- Walk dog(s) as a group
Dog Sitting
- Overnight At Sitters House
- Overnight At Owners House
- Holiday Sitting At Sitters House
- Holiday Sitting At Owners House
Dog Daycare
---
Locations Covered
England
All of London (South East)
London (South West)
- Barnes
- Berrylands
- Cheam
- Chessington
- Ham
- Hampton
- Hampton Wick
- Kingston upon Thames
- Long Ditton
- Merton
- New Malden
- Norbiton
- Old Malden
- Petersham
- Richmond (London)
- Southfields
- Surbiton
- Teddington
- Tolworth
- Twickenham
- Vauxhall
- West Wimbledon
- Wimbledon
- Wimbledon Common
- Wimbledon Park
- Worcester Park
All of Surrey
---
About Me/ Company
My name is Marcelo, I am 20 years old and have experience of walking and looking after animals, including dogs. I am very reliable and feel that I get along very well with animals. I am very comfortable around dogs of all breeds and would love to come and look after your dog(s)!
---
Previous Experience
I have on many occasions walked and looked after a Bloodhound who is 3 years old and is very strong! I have been looking after Diggy, the Bloodhound, since he was a puppy. I have also looked after a Golden Retriever and a Greyhound.
Other experience I have was house sitting for 1 week for a family, which also included looking after and walking their Rottweiler and German Shepherd.
---
Success Story
"What a great site. As an experienced dog walker with lots of customers it's still great to get new dogs to walk as I have through Dog Walking Now. My phone hasn't stopped ringing and my websit..."
Special Offers
Check out our special offers for members...
Featured Profile

British College Of Canine Studies

Other Services

Gain the competitive edge over your local rivals from just £99 with one of our tailored canine courses