Our Clients...
Below are just a few happy clients who've used this site:
Marcelo
www.DogWalkingNow.co.uk/marcelo-3
---
Dog Walker/ Sitter Directory - View Members Profile
---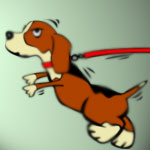 Dog Walker, Dog Sitter, Dog Daycare
References: Yes
---
Services Offered
Dog Walking
- Walk owners dog(s) alone
- Walk dog(s) as a group
Dog Sitting
- Overnight At Sitters House
- Overnight At Owners House
- Holiday Sitting At Sitters House
- Holiday Sitting At Owners House
Dog Daycare
---
Locations Covered
England
All of London (South East)
London (South West)
- Barnes
- Berrylands
- Cheam
- Chessington
- Ham
- Hampton
- Hampton Wick
- Kingston upon Thames
- Long Ditton
- Merton
- New Malden
- Norbiton
- Old Malden
- Petersham
- Richmond (London)
- Southfields
- Surbiton
- Teddington
- Tolworth
- Twickenham
- Vauxhall
- West Wimbledon
- Wimbledon
- Wimbledon Common
- Wimbledon Park
- Worcester Park
All of Surrey
---
About Me/ Company
My name is Marcelo, I am 20 years old and have experience of walking and looking after animals, including dogs. I am very reliable and feel that I get along very well with animals. I am very comfortable around dogs of all breeds and would love to come and look after your dog(s)!
---
Previous Experience
I have on many occasions walked and looked after a Bloodhound who is 3 years old and is very strong! I have been looking after Diggy, the Bloodhound, since he was a puppy. I have also looked after a Golden Retriever and a Greyhound.
Other experience I have was house sitting for 1 week for a family, which also included looking after and walking their Rottweiler and German Shepherd.
---
Our Stats...
In October we've had:
- 97 Jobs Added
- 882 Messages
- 44,511 Visitors
Success Story
" I just wanted to say " THANK YOU" to " Dog Walking Now " . I have 2 jobs in just 1 week of advertising .... Im doing something that i e..."
Special Offers
Check out our special offers for members...
Featured Profile

Online Pet Shop

Dog walking, day care, boarding. Great new dog products coming soon with Wonder Waggies!