Our Clients...
Below are just a few happy clients who've used this site:
Lyn Cullum57
www.DogWalkingNow.co.uk/lyn-cullum57
---
Dog Walker/ Sitter Directory - View Members Profile
---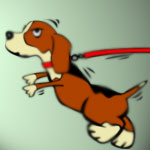 Dog Walker, Dog Sitter, Dog Daycare
Availability: Afternoons and weekends
Rates: £20 per day
References: No
---
Services Offered
Dog Walking
- Walk owners dog(s) alone
Dog Sitting
Dog Daycare
---
Locations Covered
Scotland
Aberdeen City
- Milltimber
- New Aberdeen
- Old Aberdeen
- Peterculter
- Torry
- Woodside
Aberdeenshire
- Banchory
- Ellon
- Inverurie
- Stonehaven
- Westhill
---
About Me/ Company
This is a new business so i'm not as established as I will be. However I have had dogs of my own since my children were young and they were enjoyed and loved. As I am not able to keep a dog of my own just now I felt the best way to keep my hand in would be to make myself available to other people.
---
Previous Experience
Have experience with various small breeds and others I have kept myself and cared for for friends
---
Qualifications & Training
I don't have formal qualifications relating to animals but have cared for many years as a care professional so I feel there are many skills I could transfer to dog walking such as patience understanding tolerance and trust.
---
Relevant Info
I am very flexible so all enquiries would be treated with individually
---
Other Services
There would be times I could be available to extend the service such as overnight and longer spells of care so please ask me before making your final decision.
---
Our Stats...
In October we've had:
- 97 Jobs Added
- 882 Messages
- 44,511 Visitors
Success Story
"Great site! I have had 2 jobs up to now. Cocoa the the lab will be boarding with us for week and only been on the site for 2 weeks. It's a great job so glad i made the leap. Was unsure but now lo..."
Special Offers
Check out our special offers for members...
Featured Profile

Online Pet Shop

Alfie & Molly's Dog Bakery has a great range of wholesome homemade dog treats that are so delicious and nutritious that your dog will love them.