Our Clients...
Below are just a few happy clients who've used this site:
Lena
www.DogWalkingNow.co.uk/lena-18
---
Dog Walker/ Sitter Directory - View Members Profile
---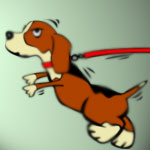 Dog Walker,
References: No
---
Services Offered
Dog Walking
---
Locations Covered
England
All of London (Central)
All of London (North East)
All of London (North)
All of London (South East)
All of London (South West)
All of London (West)
---
About Me/ Company
My name is Lena, I'm a student and unfortunately I'm not allowed to have pets where I'm living, but I love animals and especially dogs. I grew up with dogs and I'm a very trustful and responsible person who likes to be in the nature. I really miss being with dogs and therefore would like to help and walk someone's dog. I live in Chiswick, London at the moment but I absolutely don't mind leaving this area for dog walking!
---
Our Stats...
In October we've had:
- 97 Jobs Added
- 882 Messages
- 44,511 Visitors
Success Story
"I joined this amazing web site only last week and have two calls already enquiring about my Precious 4 Paws business, I am looking forward to walking Beanie & Jake next week and if all goes well t..."
Special Offers
Check out our special offers for members...
Featured Profile

Online Pet Shop

Alfie & Molly's Dog Bakery has a great range of wholesome homemade dog treats that are so delicious and nutritious that your dog will love them.