Our Clients...
Below are just a few happy clients who've used this site:
Lena
www.DogWalkingNow.co.uk/lena-18
---
Dog Walker/ Sitter Directory - View Members Profile
---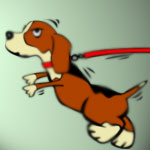 Dog Walker,
References: No
---
Services Offered
Dog Walking
---
Locations Covered
England
All of London (Central)
All of London (North East)
All of London (North)
All of London (South East)
All of London (South West)
All of London (West)
---
About Me/ Company
My name is Lena, I'm a student and unfortunately I'm not allowed to have pets where I'm living, but I love animals and especially dogs. I grew up with dogs and I'm a very trustful and responsible person who likes to be in the nature. I really miss being with dogs and therefore would like to help and walk someone's dog. I live in Chiswick, London at the moment but I absolutely don't mind leaving this area for dog walking!
---
Success Story
"Bonnie is a 13 year old greyhound that has come to stay with us for 8 nights. She came for a day about a month ago to ensure that she would be happy with her surroundings, my kids and our cat. Last ni..."
Special Offers
Check out our special offers for members...
Featured Profile

Website Design

20% Off Website Design - Just quote 'Dog Walking Now' when ordering to receive your discount.