Our Clients...
Below are just a few happy clients who've used this site:
George
www.DogWalkingNow.co.uk/george-23
---
Dog Walker/ Sitter Directory - View Members Profile
---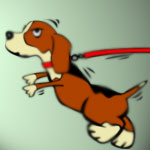 Dog Walker,
References: No
---
Services Offered
Dog Walking
---
Our Stats...
In October we've had:
- 97 Jobs Added
- 882 Messages
- 44,511 Visitors
Success Story
"Big Big thanks to Dog Walking Now!!!! I have had several enquiries, but also now have a regular walking booking with 3 wonderful pampered pooches 4 times a week!!!! Dog Walking Now has really helped..."
Special Offers
Check out our special offers for members...
Featured Profile

Online Pet Shop

Fido's Play days is Doggy Day Care in a fabulous rural location. Easy access to Dorking & Horsham. Miles of countryside walks, play paddock &