Our Clients...
Below are just a few happy clients who've used this site:
Foxystar
www.DogWalkingNow.co.uk/foxystar
---
Dog Walker/ Sitter Directory - View Members Profile
---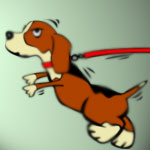 Dog Walker, Dog Sitter, Dog Daycare
Availability: Unlimited
Rates: Tbc
Web: www.lou_em_star@yahoo.co.uk
References: Yes
---
Services Offered
Dog Walking
- Walk owners dog(s) alone
- Walk dog(s) as a group
Dog Sitting
Dog Daycare
---
About Me/ Company
I have owned many different breeds of dogs all my life. I have attended training classes. I am totally committed to the welfare of animals. I believe in excellent customer care with animals and humans alike! I have a good sense of humour. A calm and reliable personality and I will always go the extra mile to do my best.
---
Previous Experience
I have three dogs of my own, a 1 year old Boxer and 2 4yr old staffies. They are taken for lovely walks everyday by myself and are all fully trained to sit,stay and they have excellent recall. All trained by myself and my partner. I have experience of both challenging and well behaved dogs, either way they do not phase me. They all get the same TLC they deserve. I can exercise one or a group of dogs at one time.
---
Qualifications & Training
Looking to take a course in dog CPR and lifesaving techniques. Also animal psychology. I am CRB checked and hold a full clean driving licence.
---
Relevant Info
I own a large hatchback car with dog guards
---
Other Services
I will also undertake trips to the vets and grooming salons. I will feed them and make them comfortable after their walk. Dry them off if they are wet and groom them if necessary.
---
Our Stats...
In October we've had:
- 97 Jobs Added
- 882 Messages
- 44,511 Visitors
Success Story
"Hi thanks to this website, as well as having the 2 springer spaniels and their owners as clients, I also walk a beautiful 9 year old Cocker Spaniel twice daily. She and I enjoy walks in the woods and..."
Special Offers
Check out our special offers for members...
Featured Profile

British College Of Canine Studies

Other Services

Gain the competitive edge over your local rivals from just £99 with one of our tailored canine courses