Our Clients...
Below are just a few happy clients who've used this site:
Doggie Days
www.DogWalkingNow.co.uk/doggie-days-1
---
Dog Walker/ Sitter Directory - View Members Profile
---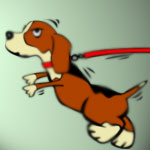 Dog Sitter, Dog Daycare
Availability: 7 days a week
Rates: £15 - £20 day / &p
Web: www.doggiedays.vpweb.co.uk
References: Yes
---
Services Offered
Dog Sitting
- Overnight At Sitters House
- Holiday Sitting At Sitters House
Dog Daycare
---
Locations Covered
England
Hertfordshire
- Baldock
- Hitchin
- Letchworth
- Stevenage
Specific Areas
Hertfordshire
Hitchin all surrounding villages
Stevenage
Letchworth
---
About Me/ Company
My name is Joanne and I run Doggie Days in Hitchin, Herts as my full time job. I have been looking after dogs for 6 years and would provide your pet with the love and care they deserve. I can provide Day Creche and Holiday Sleepovers, which includes a full hour walk as a group per day.

I have a large secure back garden and three cocker spaniels that love having any new dogs coming to stay. I have obtained new clients over the last couple of years by word of mouth and recommendation .Holiday periods are my peak time and I do get booked up quite quickly.

April 13 ' - PLEASE NOTE I AM NOW FULLY BOOKED FOR May and Summer 2013 hols. Very sorry will look at any new clients in early Autumn .
---
Previous Experience
I have looked after many various breeds over the years and have picked up a good knowledge of different behaviours and characteristics. I have a love for all dogs. I work very closely with my clients to ensure rules and training are maintained on there stay as well as at home. I am very lucky to have some lovely clients and pets and they are more than willing to chat to any new client to give you peace of mind.
---
Qualifications & Training
I am fully Insured and I have recently booked onto a dog behaviour course as I would like to enhance my skills and have found that those skills would help some of my clients with there pets.
---
Relevant Info
I would ask that for the Day Creche and Holiday Sleepovers that a quick coffee is arranged at my house just so that you can ensure that my paperwork is in order and we can discuss your pets needs and ensure that both parties are happy. Please note that I will need to ensure that your pet is suitable to a pack enviroment. I will endeavour to be as flexible as possible to meet your requirements as all pets and owners have different needs.
---
Other Services
Day Creche, Holiday Sleepovers which provides a full hours walk . However please call me as all dogs have different needs and older dogs and puppies may need shorter and more frequent walks.

Please contact me with regards to older dogs as my mother has retired and now looks after 8 + for a more quieter enviroment and more care that they need.
---
Our Stats...
In October we've had:
- 97 Jobs Added
- 882 Messages
- 44,511 Visitors
Success Story
"I have only been on this site a few months and have already received a lot of interest and confirmed bookings! I love the job I do and am very happy to recommend Dog Walking Now to all!..."
Special Offers
Check out our special offers for members...
Featured Profile

Online Pet Shop

Fido's Play days is Doggy Day Care in a fabulous rural location. Easy access to Dorking & Horsham. Miles of countryside walks, play paddock &