Profile Search
Enter all or part of a Walkers/ Sitters Profile Name.
Our Clients...
Below are just a few happy clients who've used this site:
Dog Walkers, Sitters & Daycare in Wales
UK >> Wales
You're not logged in!
Login or register on the right to contact our Members, or post a job above and we'll get members to contact you - it's free and takes 30 seconds!
To narrow your search by Region use the Option on the right. Alternatively click the links above to go back.
If you're a Dog Walker/Sitter register on the right to appear on these pages.
Page

4

of

4
---
Dog Walker, Dog Sitter,
Della and I are both professional, experienced pet and house sitters. We have been pet and house sitting professionally for over 5 years and before that we owned our own dogs, cats, and horses for
---
Dog Walker, Dog Sitter, Dog Daycare,
We are a business run by Martyn and Jane Cope, a husband and wife team, and have professionalism in abundance. This is highlighted by the fact that Martyn is City and Guild trained in grooming, an acc
---
Dog Walker, Dog Sitter, Dog Daycare,
Dog Walking, Dog/Cat/Puppy Sitting - Home Visits and Feeding, Home Boarding, Small Animal Care, Dog Agility, Dog Grooming, Bunny Boarding. We are based in Caldicot near to Chepstow and cover the e
---
Dog Walker, Dog Sitter, Dog Daycare,
My husband & I have kept dogs for many years ( Bedlington terriers & English Springer Spaniels ) We are now retired & no longer have our own dog :( Very fit and available ! NB: We live
---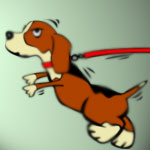 Dog Walker, Dog Sitter, Dog Daycare,
I love dogs and have two of my own, who are adorable (no bias at all!).
---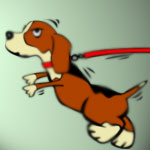 Dog Walker, Dog Sitter, Dog Daycare,
Hi I am 51ys old and have had dogs all my life, up until I lost my dear dog last year. I miss her very much and have time spare, when I can walk other peoples dogs. I also did a course in dog train
---
Dog Walker,
My name is Sara i am 25 years old and work part time at Chetwynd Firs boarding kennels and cattery on the A41 near Newport and also work part time in the railway tavern public house in newport, shrops
---
Success Story
"thanks to dog walking now , we have just had the pleasure of looking after a 12week old pug called buddy, we had him for 2 full days and it was a very full filling job ... look forward to many more..."
Special Offers
Check out our special offers for members...
Featured Profile

Online Pet Shop

Fido's Play days is Doggy Day Care in a fabulous rural location. Easy access to Dorking & Horsham. Miles of countryside walks, play paddock &