Profile Search
Enter all or part of a Walkers/ Sitters Profile Name.
Our Clients...
Below are just a few happy clients who've used this site:
Dog Walkers, Sitters & Daycare in Isle of Anglesey
UK >> Wales >> Isle of Anglesey
You're not logged in!
Login or register on the right to contact our Members, or post a job above and we'll get members to contact you - it's free and takes 30 seconds!
To narrow your search by Town use the Option on the right. Alternatively click the links above to go back.
If you're a Dog Walker/Sitter register on the right to appear on these pages.
Page

1

of

1

1 |
---
Dog Walker, Dog Sitter, Dog Daycare,
I live in North Norfolk. I offer dog walking/pet sitting/pet transport locally, and holiday pet sitting in your home for your holidays in any location. I have a fully fitted van with cages for dogs.
---
Dog Walker, Dog Sitter, Dog Daycare,
Hi I offer all types of pet care suesluxuryhomeboarding ,walking ,sitting,puppy visits which include playing, toileting and cleaning any mess they have left behind , taxi service ,vet visits ,or if y
---
Dog Walker, Dog Sitter, Dog Daycare,
I reside in Penymynydd,Flintshire,North Wales - close to Chester, and just off the A55.From the North Wales area, you virtually pass our door to reach all the northern airports & the ferry ports o
---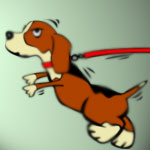 Dog Sitter,
I have been dog/pet sitting for over 22 years, so have lots of experience. I operate as far north as Yorkshire and south as far as Wiltshire, but will go anywhere except citys but do charge travel exp
---
Dog Walker, Dog Sitter, Dog Daycare,
I am a reliable, organised, energetic, trustworthy mature lady who has taken early retirement. My family call me the 'dog whisperer'. I miss the company of animals, as I have always been a petowner,
---
Dog Walker, Dog Sitter, Dog Daycare,
Hi, my name is John .... After being brought up with animals in general from dogs to hamsters' I have always been a keen animal lover even to this day' I work very closely with wildlife working pa
---
Dog Walker, Dog Sitter, Dog Daycare,
My names Natalie, I'm not a company, I just love dogs and wanting to get my own dog for some time still trying to persuade my dad. I'm a responsible adult, very friendly, patient and flexible. I'm
---
1 |
Our Stats...
In June we had:
- 87 Jobs Added
- 969 Messages
- 49,367 Visitors
Success Story
"Still going strong! I've kept busy this year so far with a Bull Terrier called Ralph, followed by Ollie, a chocolate lab and I am currently looking after a lovely Dalmation, Alf, a new client. He's en..."
Special Offers
Check out our special offers for members...
Featured Profile

Online Pet Shop

Alfie & Molly's Dog Bakery has a great range of wholesome homemade dog treats that are so delicious and nutritious that your dog will love them.