Profile Search
Enter all or part of a Walkers/ Sitters Profile Name.
Our Clients...
Below are just a few happy clients who've used this site:
Dog Walkers, Sitters & Daycare in
UK >> England >> Western Isles >>
You're not logged in!
Login or register on the right to contact our Members, or post a job above and we'll get members to contact you - it's free and takes 30 seconds!
To widen your search click the links above to go back.
If you're a Dog Walker/Sitter register on the right to appear on these pages.
Page

1

of

1

1 |
---
Dog Walker, Dog Sitter, Dog Daycare,
Hi I offer all types of pet care suesluxuryhomeboarding ,walking ,sitting,puppy visits which include playing, toileting and cleaning any mess they have left behind , taxi service ,vet visits ,or if y
---
Dog Walker, Dog Sitter, Dog Daycare,
I live in North Norfolk. I offer dog walking/pet sitting/pet transport locally, and holiday pet sitting in your home for your holidays in any location. I have a fully fitted van with cages for dogs.
---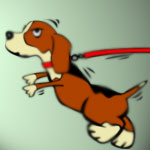 Dog Walker, Dog Sitter, Dog Daycare,
Hi we are a a friendly caring mature couple in Leics and we both have a huge affinity with animals and have nurtured and enjoyed our own pets plus catered for our friends and familys pets and animals.
---
Dog Walker, Dog Sitter, Dog Daycare,
My names Natalie, I'm not a company, I just love dogs and wanting to get my own dog for some time still trying to persuade my dad. I'm a responsible adult, very friendly, patient and flexible. I'm
---
Dog Walker, Dog Sitter, Dog Daycare,
I am currently available until early 27th December to finish 2013 but would prefer to be within a 20 mile radius of the area formed by the North Leics, South Derbys, South Staffs and North Warks. part
---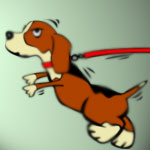 Dog Walker, Dog Sitter, Dog Daycare,
Hi, my name is Kate Sumner and as far as I can remember I have always loved animals as well as loving dogs. I have been involved with welfare and rescue groups for abused bull terriers and other bull
---
1 |
Our Stats...
In October we've had:
- 97 Jobs Added
- 882 Messages
- 44,511 Visitors
Success Story
"Thank you Dog Walking Now for introducing me to the wonderful Poppy's owners. I have had the pleasure of walking her twice a day for a week or so this month. Thank you. Amy Collier @ Poppy-n-Pals..."
Special Offers
Check out our special offers for members...
Featured Profile

Online Pet Shop

Fido's Play days is Doggy Day Care in a fabulous rural location. Easy access to Dorking & Horsham. Miles of countryside walks, play paddock &