Profile Search
Enter all or part of a Walkers/ Sitters Profile Name.
Our Clients...
Below are just a few happy clients who've used this site:
Dog Walkers, Sitters & Daycare in Western Isles
UK >> England >> Western Isles
You're not logged in!
Login or register on the right to contact our Members, or post a job above and we'll get members to contact you - it's free and takes 30 seconds!
To narrow your search by Town use the Option on the right. Alternatively click the links above to go back.
If you're a Dog Walker/Sitter register on the right to appear on these pages.
Page

1

of

1

1 |
---
Dog Walker, Dog Sitter, Dog Daycare,
Hi I offer all types of pet care suesluxuryhomeboarding ,walking ,sitting,puppy visits which include playing, toileting and cleaning any mess they have left behind , taxi service ,vet visits ,or if y
---
Dog Walker, Dog Sitter, Dog Daycare,
I live in North Norfolk. I offer dog walking/pet sitting/pet transport locally, and holiday pet sitting in your home for your holidays in any location. I have a fully fitted van with cages for dogs.
---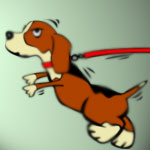 Dog Walker, Dog Sitter, Dog Daycare,
Hi we are a a friendly caring mature couple in Leics and we both have a huge affinity with animals and have nurtured and enjoyed our own pets plus catered for our friends and familys pets and animals.
---
Dog Walker, Dog Sitter, Dog Daycare,
My names Natalie, I'm not a company, I just love dogs and wanting to get my own dog for some time still trying to persuade my dad. I'm a responsible adult, very friendly, patient and flexible. I'm
---
Dog Walker, Dog Sitter, Dog Daycare,
I am currently available until early 27th December to finish 2013 but would prefer to be within a 20 mile radius of the area formed by the North Leics, South Derbys, South Staffs and North Warks. part
---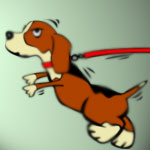 Dog Walker, Dog Sitter, Dog Daycare,
Hi, my name is Kate Sumner and as far as I can remember I have always loved animals as well as loving dogs. I have been involved with welfare and rescue groups for abused bull terriers and other bull
---
1 |
Our Stats...
In October we've had:
- 97 Jobs Added
- 882 Messages
- 44,511 Visitors
Success Story
"My Name is Beverley from Mossley in Ashton Under Lyne. I'm very pleased to have had an interview after a short period of time after joining DWN. I have applied for 3 jobs so far in my area. Thi..."
Special Offers
Check out our special offers for members...
Featured Profile

Online Pet Shop

Shaggy Dog Pet Supplies is an online pet shop offering a wide selection of pet products for dogs, cats and small animals.