Profile Search
Enter all or part of a Walkers/ Sitters Profile Name.
Our Clients...
Below are just a few happy clients who've used this site:
Dog Walkers, Sitters & Daycare in Charlton
UK >> England >> London (South East) >> Charlton
You're not logged in!
Login or register on the right to contact our Members, or post a job above and we'll get members to contact you - it's free and takes 30 seconds!
To widen your search click the links above to go back.
If you're a Dog Walker/Sitter register on the right to appear on these pages.
Page

5

of

5
---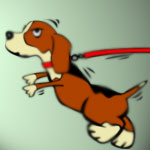 Dog Walker, Dog Sitter, Dog Daycare,
Hi, my name is Kate Sumner and as far as I can remember I have always loved animals as well as loving dogs. I have been involved with welfare and rescue groups for abused bull terriers and other bull
---
Dog Walker, Dog Sitter,
We are an active retired couple who love dogs, cats and most animals. We no longer have pets of our own, but enjoy looking after other people's. We have been doing house/pet sitting for some years.
---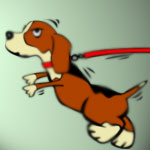 Dog Walker, Dog Sitter, Dog Daycare,
I love animals dearly I have a dog of my own who is like a friend to me, I love to be out in the open air and enjoy the excersize. I currently work in social care so have a passionate and caring perso
---
Dog Walker, Dog Sitter, Dog Daycare,
We like to focus on keeping you and your pet happy by helping in anyway we can. We are fully insure as a pet business. Going away for the day or on holiday? We can look after your pet to your sp
---
Dog Walker, Dog Daycare,
Thank you for taking the time to view my profile. I'm 35 years old and decided that a change of direction is needed, my motivation for starting my own business comes from my two beautiful Hungarian
---
Dog Walker, Dog Sitter,
Sorcha- Hi, I am a full time student at the moment studying dance at Laban in Greenwich. I moved over to London in September 2011 from Ireland. I am young (21) and very bubbley. I have a massive love
---
Dog Walker, Dog Sitter,
Hello! My name is Kevin and I currently provide dog walking/pet sitting services in both the London and Eastbourne areas. I have been a dog owner for as long as I can remember (2 of my current
---
Our Stats...
In October we've had:
- 97 Jobs Added
- 882 Messages
- 44,511 Visitors
Success Story
"Since joining Dog Walking Now only a couple of months ago I now have lovely Gizmo and Goldie to walk! I am loving this job and thank you Dog Walking Now for helping me meet such wonderful dogs!..."
Special Offers
Check out our special offers for members...
Featured Profile

Online Pet Shop

Shaggy Dog Pet Supplies is an online pet shop offering a wide selection of pet products for dogs, cats and small animals.