Profile Search
Enter all or part of a Walkers/ Sitters Profile Name.
Our Clients...
Below are just a few happy clients who've used this site:
Dog Walkers, Sitters & Daycare in North Yorkshire
UK >> England >> Isle of Man >> North Yorkshire
You're not logged in!
Login or register on the right to contact our Members, or post a job above and we'll get members to contact you - it's free and takes 30 seconds!
To widen your search click the links above to go back.
If you're a Dog Walker/Sitter register on the right to appear on these pages.
Page

2

of

2
---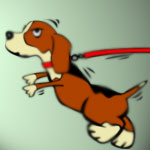 Dog Walker, Dog Sitter, Dog Daycare,
Hi, my name is Kate Sumner and as far as I can remember I have always loved animals as well as loving dogs. I have been involved with welfare and rescue groups for abused bull terriers and other bull
---
Our Stats...
In October we've had:
- 97 Jobs Added
- 882 Messages
- 44,511 Visitors
Success Story
"Many thanks to Dogwalkingnow.co.uk as I have now met two delightful new pals Claus and Jenny who are based in Merseyside and enjoy a good hour long power walk to burn off some extra pounds gained over..."
Special Offers
Check out our special offers for members...
Featured Profile

Online Pet Shop

Alfie & Molly's Dog Bakery has a great range of wholesome homemade dog treats that are so delicious and nutritious that your dog will love them.