Our Clients...
Below are just a few happy clients who've used this site:
Dog-Walkers
www.DogWalkingNow.co.uk/dog-walkers-2
---
Dog Walker/ Sitter Directory - View Members Profile
---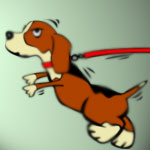 Dog Walker, Dog Sitter, Dog Daycare
Availability: from 19th March onwards
Rates: £25-£40 per day si
References: Yes
---
Services Offered
Dog Walking
- Walk owners dog(s) alone
Dog Sitting
- Overnight At Owners House
- Holiday Sitting At Owners House
Dog Daycare
---
Locations Covered
England
Oxfordshire
- Abingdon
- Bicester
- Burford
- Chipping Norton
- Faringdon
- Kidlington
- Oxford
- Witney
- Woodstock
Specific Areas
My business covers the areas I have ticked above. I have clients presently in Witney, Burford, Woodstock, Finstock and Oxford City.
I am able to cover all areas I have ticked.
Many thanks, Susan.
---
About Me/ Company
Hello, my name is Susan. I am 56 years of age and live in Oxfordshire. Both my children aged 27 and 28 have left home and I am really enjoying my well established dog/home sitting/walking business after having been in sales and marketing most of my career. I am a pet lover and have had dogs in my family since the early age of five years. My daughter Samantha shares my love of dogs particularly and is now a trainer for Guide Dogs for the Blind in London. Not only can I offer your pet a dog walking service, I can also come and stay at your home if you prefer your pets not to be disturbed and uprooted whilst you go away on your well-earned holidays. I find my house-sitting service is particularly popular with clients who have elderly and sometimes unwell pets.
I have references from previous clients who have stayed with me which I hope will instill confidence that your pet is in safe and caring hands. Contact me if you feel I would be suitable! Susan.
---
Previous Experience
I have been used to living with dogs since early age of five.
Now with my own dog-walking/sitting business I can produce excellent references upon request.
My father was Welsh and brought up with collies although my own dogs have usually been labradors.
---
Qualifications & Training
I have nursing experience so hope I can display a caring attitude towards your pet!
---
Relevant Info
Having been a dog lover all my life I understand how important it is to know your pet is in good safe hands whilst you are away. I aim to always provide that service. Susan.
---
Other Services
Will administer medication if your pet requires.
Dog walking and dog sitting/cat sitting are my main areas of expertise. I will be happy to do small household tasks like dusting, hovering if required. I provide a live-in service for your pet if you wish.
---
Our Stats...
In October we've had:
- 97 Jobs Added
- 882 Messages
- 44,511 Visitors
Success Story
"Wow! So glad I took the plunge a year ago! Thank you DWN! I've had another 2 successful interviews :) We're now looking forward to having James & Jack, two Yorkshire Terriers from the same family,..."
Special Offers
Check out our special offers for members...
Featured Profile

My Furry Family Pet Sitting And Dog Walking

Other Services

My Furry Family is professional dog walking and pet sitting company serving Nottingham and the surrounding suburbs.