Our Clients...
Below are just a few happy clients who've used this site:
Dog-Walkers
www.DogWalkingNow.co.uk/dog-walkers-2
---
Dog Walker/ Sitter Directory - View Members Profile
---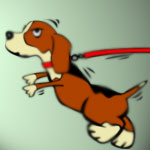 Dog Walker, Dog Sitter, Dog Daycare
Availability: from 19th March onwards
Rates: £25-£40 per day si
References: Yes
---
Services Offered
Dog Walking
- Walk owners dog(s) alone
Dog Sitting
- Overnight At Owners House
- Holiday Sitting At Owners House
Dog Daycare
---
Locations Covered
England
Oxfordshire
- Abingdon
- Bicester
- Burford
- Chipping Norton
- Faringdon
- Kidlington
- Oxford
- Witney
- Woodstock
Specific Areas
My business covers the areas I have ticked above. I have clients presently in Witney, Burford, Woodstock, Finstock and Oxford City.
I am able to cover all areas I have ticked.
Many thanks, Susan.
---
About Me/ Company
Hello, my name is Susan. I am 56 years of age and live in Oxfordshire. Both my children aged 27 and 28 have left home and I am really enjoying my well established dog/home sitting/walking business after having been in sales and marketing most of my career. I am a pet lover and have had dogs in my family since the early age of five years. My daughter Samantha shares my love of dogs particularly and is now a trainer for Guide Dogs for the Blind in London. Not only can I offer your pet a dog walking service, I can also come and stay at your home if you prefer your pets not to be disturbed and uprooted whilst you go away on your well-earned holidays. I find my house-sitting service is particularly popular with clients who have elderly and sometimes unwell pets.
I have references from previous clients who have stayed with me which I hope will instill confidence that your pet is in safe and caring hands. Contact me if you feel I would be suitable! Susan.
---
Previous Experience
I have been used to living with dogs since early age of five.
Now with my own dog-walking/sitting business I can produce excellent references upon request.
My father was Welsh and brought up with collies although my own dogs have usually been labradors.
---
Qualifications & Training
I have nursing experience so hope I can display a caring attitude towards your pet!
---
Relevant Info
Having been a dog lover all my life I understand how important it is to know your pet is in good safe hands whilst you are away. I aim to always provide that service. Susan.
---
Other Services
Will administer medication if your pet requires.
Dog walking and dog sitting/cat sitting are my main areas of expertise. I will be happy to do small household tasks like dusting, hovering if required. I provide a live-in service for your pet if you wish.
---
Success Story
"As a business established for 9 years- I was really pleased to find this site, thinking it was a good format to find new woofs and I am very glad to have picked up a lovely boxer called Alfie- Monday ..."
Special Offers
Check out our special offers for members...
Featured Profile

Online Pet Shop

Fido's Play days is Doggy Day Care in a fabulous rural location. Easy access to Dorking & Horsham. Miles of countryside walks, play paddock &