Our Clients...
Below are just a few happy clients who've used this site:
Dawn
www.DogWalkingNow.co.uk/dawn-57
---
Dog Walker/ Sitter Directory - View Members Profile
---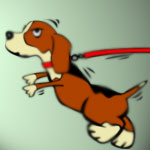 Dog Walker, Dog Sitter, Dog Daycare
Availability: 7 days a week
References: Yes
---
Services Offered
Dog Walking
- Walk owners dog(s) alone
- Walk dog(s) as a group
Dog Sitting
- Overnight At Sitters House
- Overnight At Owners House
- Holiday Sitting At Sitters House
- Holiday Sitting At Owners House
Dog Daycare
---
Locations Covered
England
All of Berkshire
London (South West)
- Kingston upon Thames
- New Malden
- Richmond (London)
- Twickenham
London (West)
- Brentford
- Chiswick
- Ealing
- Feltham
- Greenford
- Hanworth
- Harlington
- Harrow
- Hatton
- Hayes
- Heathrow
- Hounslow
- Isleworth
- Ruislip
- Southall
- Stanmore
- Stockley Park
- Uxbridge
- West Drayton
- West Ealing
- Yeading
All of Surrey
---
About Me/ Company
I am a great lover of all animals always have been since I was a child I have been brought up with all types of animals. I have been to college and have a diploma in animal care and animal management, so I have a lot of knowledge of animals. I also went on to be a trainee veterinary nurse but have to give it up due to financial reasons. I have had plenty of experience of looking after people's pets, from pet sitting to dog walking I have experience in it all. I have a great way with animals and gain their respect very easily as I see it pets have feelings just like we do and deserve respect like we do. I have also my little family of 3 dogs a cat and guinea pigs also I help with my mums 2 dogs all this helps with the experience, and I know people want someone who is caring and loving to animals and knows what there doing and I'm your person.
---
Previous Experience
I have working at a kennels and cattery.
I have worked at a veterinary surgery.
I have worked for dog breeders and judges.
I have looked after numerous of people's pets even for a owner who is a vet.
I have also done courses in animal car and management at college..
---
Qualifications & Training
BTEC First Diploma in Animal Care.
BTEC National Diploma in Animal Management.
---
Other Services
From dog walking to dog sitting all animals are welcome.
---
Our Stats...
In October we've had:
- 97 Jobs Added
- 882 Messages
- 44,511 Visitors
Success Story
"I got my first walking job with DWN I have been a walker member for a short time now and look forward to meeting new dogs. I walk a lovely boxer bitch every day. Thanks from The_Dog_Mother Wes..."
Special Offers
Check out our special offers for members...
Featured Profile

Insurance

Professional care for pets who deserve the best