Our Clients...
Below are just a few happy clients who've used this site:
Caz1954
www.DogWalkingNow.co.uk/caz1954
---
Dog Walker/ Sitter Directory - View Members Profile
---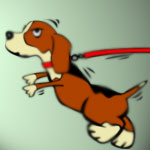 Dog Sitter,
Availability: school holidays
References: Yes
---
Services Offered
Dog Sitting
- Overnight At Owners House
- Holiday Sitting At Owners House
---
Locations Covered
England
All of East Sussex
Specific Areas
Lewes, Brighton, Ringmer
---
About Me/ Company
I am a 56 year old lady and work part time in a local primary school
I am looking for mainly dog?housesitting work in the school holidays
any area considered. I will also do dog walking in my local area. I currently charge for dog/housesitting £5 per dog per day
---
Previous Experience
I have experience of dog sitting and walking a friends two labs and have also walked other dogs. I also have experience with cats, chickens and goats and am willing to look after most animals except horses.
---
Other Services
cat sitting and feeding also available and any housesitting
---
Success Story
"As well as more normal avenues for business thanks to DWN, I now have a few more clients added, where I walk their fab dogs. From those I have requests for dog training as well as holiday care too as ..."
Special Offers
Check out our special offers for members...
Featured Profile

Dog Training

Do you need to resolve any unwanted dog behaviour. If so contact Adel at Karma Kanines.