Our Clients...
Below are just a few happy clients who've used this site:
Arniemeanjean
www.DogWalkingNow.co.uk/arniemeanjean
---
Dog Walker/ Sitter Directory - View Members Profile
---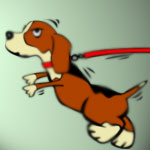 Dog Walker, Dog Sitter,
Availability: Weekends
Rates: GBP7.50
References: Yes
---
Services Offered
Dog Walking
- Walk owners dog(s) alone
- Walk dog(s) as a group
Dog Sitting
---
Locations Covered
England
All of London (Central)
Specific Areas
Docklands, Greenwich, Central London
---
About Me/ Company
I used to have an american coco spaniel dog and he was very ill. In 2004, my husband and i had to put him down, as he finally diagnosed of bowel cancer. Since then, it is very difficult for me (also for my husband) to have another dog. I instead always go to my friends' place who own dogs and play with them. I miss having a dog in the house, but due to heavily traveling and working full-time Monday to Friday and also my husband who works shift, we decided not to have any dog in the house, because it would be not fair for the dog, sitting on his/her own.
---
Previous Experience
I used to walk my dog every afternoon and evening (2x a day) and also took the dog for our holiday to Wales. I also take my friends' dog for a walk for a couple of hours every evening and weekends (if I am around).
---
Our Stats...
In October we've had:
- 97 Jobs Added
- 882 Messages
- 44,511 Visitors
Success Story
"Met Phoebe - a gorgeous and most loving Greyhound - thru DWN and enjoyed every minute of our time together. If only humans would learn from Man's Best Friend, we sure would have a much better worl..."
Special Offers
Check out our special offers for members...
Featured Profile

Other Services

County Pet Services is a family run business. Established in 1998. We are fully insured and can provide references from our many happy customers.