Our Clients...
Below are just a few happy clients who've used this site:
Arniemeanjean
www.DogWalkingNow.co.uk/arniemeanjean
---
Dog Walker/ Sitter Directory - View Members Profile
---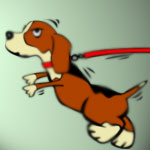 Dog Walker, Dog Sitter,
Availability: Weekends
Rates: GBP7.50
References: Yes
---
Services Offered
Dog Walking
- Walk owners dog(s) alone
- Walk dog(s) as a group
Dog Sitting
---
Locations Covered
England
All of London (Central)
Specific Areas
Docklands, Greenwich, Central London
---
About Me/ Company
I used to have an american coco spaniel dog and he was very ill. In 2004, my husband and i had to put him down, as he finally diagnosed of bowel cancer. Since then, it is very difficult for me (also for my husband) to have another dog. I instead always go to my friends' place who own dogs and play with them. I miss having a dog in the house, but due to heavily traveling and working full-time Monday to Friday and also my husband who works shift, we decided not to have any dog in the house, because it would be not fair for the dog, sitting on his/her own.
---
Previous Experience
I used to walk my dog every afternoon and evening (2x a day) and also took the dog for our holiday to Wales. I also take my friends' dog for a walk for a couple of hours every evening and weekends (if I am around).
---
Success Story
"We currently have little Meg (border collie pup) staying with us and she is an absolute treasure...although now I am being run ragged by TWO five month old puppies! Having a ball though!! She's al..."
Special Offers
Check out our special offers for members...
Featured Profile

Other Services

Pet Lovers Match is THE online dating site created to help all you single pet lovers searching for like minded people who love their pets.