Our Clients...
Below are just a few happy clients who've used this site:
Ally Pally Pooch
www.DogWalkingNow.co.uk/ally-pally-pooch
---
Dog Walker/ Sitter Directory - View Members Profile
---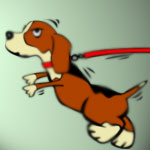 Dog Walker, Dog Sitter, Dog Daycare
Availability: now
Rates: £10 per hour
References: No
---
Services Offered
Dog Walking
- Walk owners dog(s) alone
- Walk dog(s) as a group
Dog Sitting
- Overnight At Owners House
- Holiday Sitting At Owners House
Dog Daycare
---
Locations Covered
England
All of London (North)
Specific Areas
N6, N8, N10, N11, N12, N22,
---
About Me/ Company
My name is Heather and I'm a 51 year old recently retired lady with time on my hands.

I live next door to Alexandra Palace Park, one of the largest open spaces in North London.

I will walk your dog either on its own or in a group as preferred.

I am happy to collect your dog from addresses within the N6, N8, N10 and N22 area.
---
Other Services
I also off a pet sitting service (for both dogs and cats!) within your own home at a cost of £25 per day/night.
---
Our Stats...
In October we've had:
- 97 Jobs Added
- 882 Messages
- 44,511 Visitors
Success Story
"Thanks to Dog Walking Now, I have the pleasure of walking a Black Yorkshire Terrier. She's really lovely and we get along great!..."
Special Offers
Check out our special offers for members...
Featured Profile

Online Pet Shop

Fido's Play days is Doggy Day Care in a fabulous rural location. Easy access to Dorking & Horsham. Miles of countryside walks, play paddock &