Our Clients...
Below are just a few happy clients who've used this site:
Advertisers Directory - View Members Profile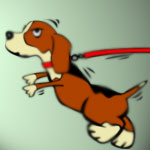 Tweed Solutions
Website Design

Affordable Web Design for Individuals and Small Businesses. We have a number of affordable web design packages to suit you and your budget. Based in K
---
About our Company
Here at Tweed Solutions, we have five affordable web design packages to offer you.

While our competitors most likely offer three web design packages, we believe no one is currently offering what we offer. Our web design packages go beyond just web design and branding.


We will get your website up and running and set up your facebook and twitter accounts as well. We can also personalise these to match the look and design of your new website or brand. We will also guide you on how to make the most out of online social media and help you generate traffic to your website.
---
Services Offered
content management systems
domain name registration
e-commerce systems

search engine optimisation
website hosting
website design
Our Stats...
In October we've had:
- 97 Jobs Added
- 882 Messages
- 44,511 Visitors
Success Story
"Another successful interview! Looking forward to looking after Jack & James, 2 Yorkies, for a week! Their stay is followed by Lucy, a Jack Russell, for a week, followed by Leo, a Cocker Spaniel, f..."
Special Offers
Check out our special offers for members...
Featured Profile

Online Pet Shop

Dog walking, day care, boarding. Great new dog products coming soon with Wonder Waggies!