Our Clients...
Below are just a few happy clients who've used this site:
Advertisers Directory - View Members Profile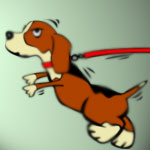 Doggy Walks
Dog Training

Success Story
"All thanks to Dog Walking Now yet again! I have the pleasure of walking a beautiful Red Setter called Mabel on a regular basis! We are getting to know one another & are enjoying some lovely long, ..."
Special Offers
Check out our special offers for members...
Featured Profile

Online Pet Shop

Fido's Play days is Doggy Day Care in a fabulous rural location. Easy access to Dorking & Horsham. Miles of countryside walks, play paddock &